Transform offer a variety of form work methods to suite your construction needs. Let us help you with the right choice for your next project. We are experts in this area of trade and our many successful projects over the years provide the building industry with nothing less than the highest quality, reliability all in a cost-effective solution. Give us a call today to find out how we can get your next project moving forward.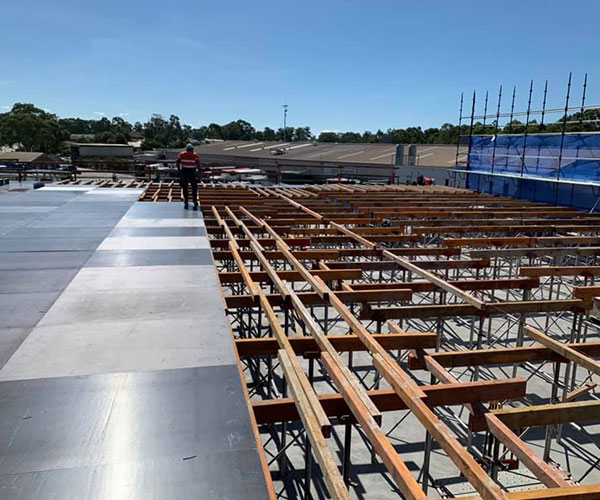 Conventional Formwork
Conventional or often known as traditional form are timber formwork systems that have stood the test of time in the construction industry. We utilise this type of form for complex building structures due to their versatile and adaptive nature.
Traditional formwork provides the ability to mesh fast with engineered construction delivering cost effectiveness as well as reliability and ease.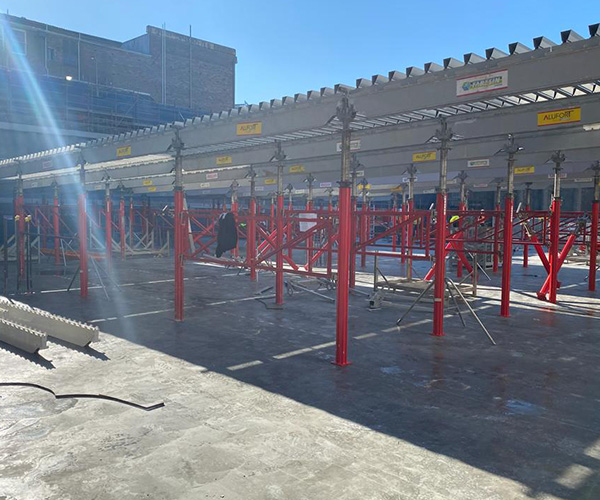 Faresin ALUFORT Table Form system
At the cutting edge of metal formwork is Faresin Alufort. Explicitly implemented for industrialized structures, this type of slab formwork System used by developers. Faresin Alufort is a modern modular slab formwork system which supports both standard and high strutting.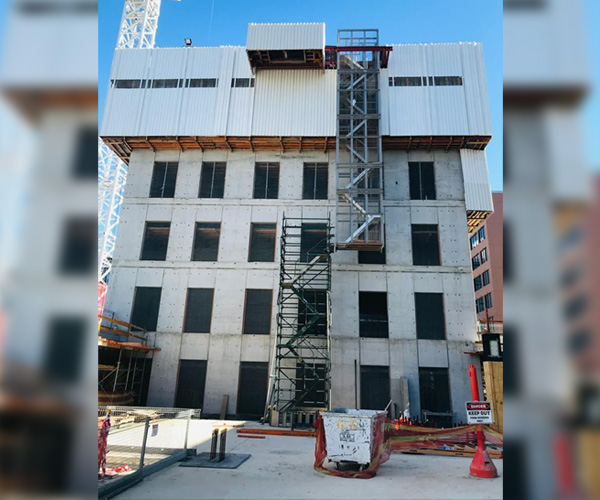 Jumpforms
For greater efficiency in construction supporting multi-storey vertical concrete cores as well as other elements in high-rise structures. Get in touch with us to see how we can assist you with Jumpform Hydraulic and crane systems. At Transform, we offer sound advice and custom quoting to suite your specifications and requirements.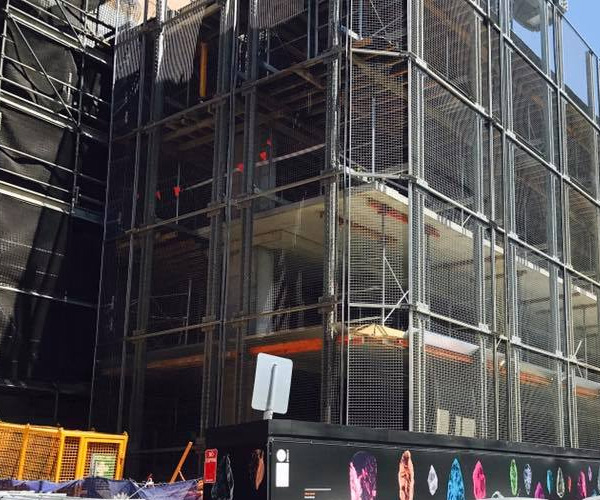 Safety Screens
For Australian safety protection on high-rise construction projects, safety Screens are utilised to increase the onsite safety of workers, allowing minimal use of perimeter scaffolding. Transform provide a variety of Safety Screens from 3 to 5.4m in width allowing less screens to be required on site. Explore our range of self-climbing and crane handled formwork and screen systems today.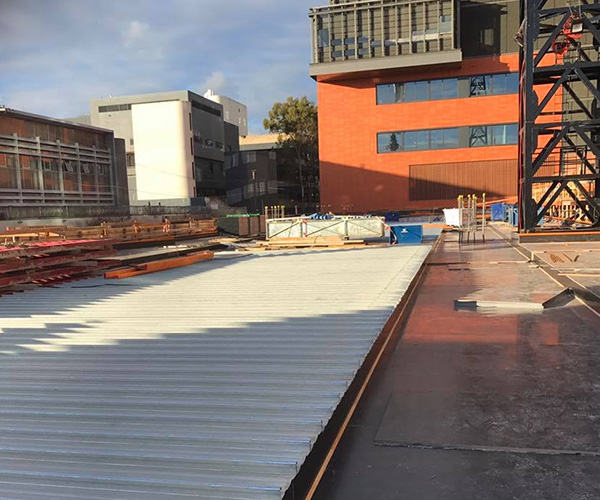 Metal Decking
A popular new standard for structural steel decking in the construction industry allowing a lower volume of formwork on site, as well as minimal preparation time due to false work or stripping. Metal decking is the perfect solution for its many benefits in building. Choose from our variety of solutions and options for composite slab applications. One of the many benefits of Metal Decking is to increase slab strength while under loads.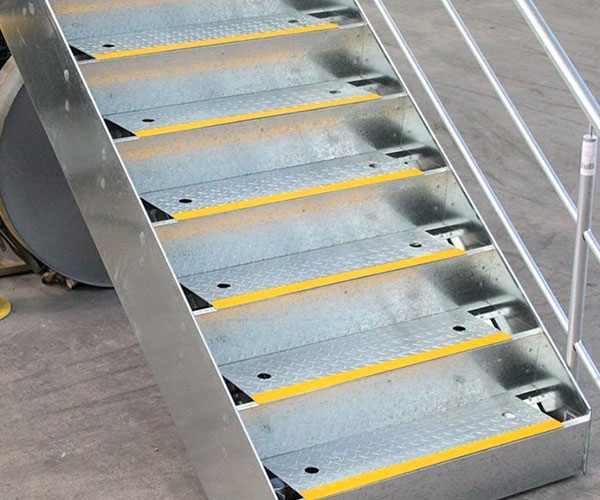 Stair Formwork
Engineered to Australian Standards, Transform stair formwork allows for the fast and safe erection and strip down of fire stairs and other non-exposed stairs. Covering a broad range of use, stair Formwork are prefabricated and constructed according to your many application requirements. We provide stair form to small and large build of all sizes so be sure to get in touch with us for more information on pricing and your specific requirements.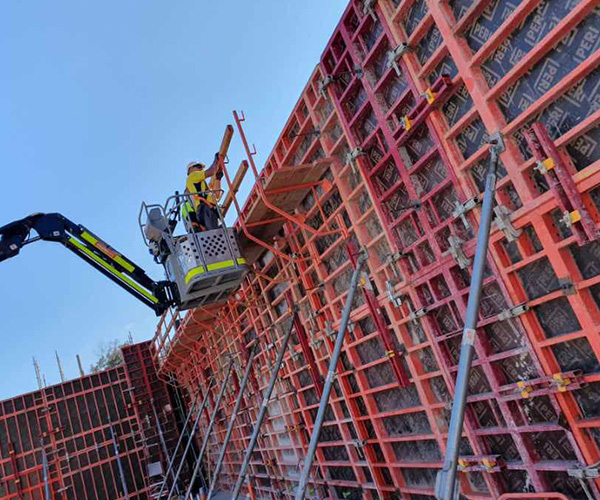 MAXIMO Panel Formwork
Developed by PERI, the MX tie technology with one-sided tie installation greatly accelerates formworking operations. At the same time, MAXIMO is significantly faster than conventional panel formwork despite the lower site personnel requirements. Due to the innovative tie technology and optimized number of tie points, working time values for the system are verifiably up to 50% less. In addition, the centrally-arranged tie points result in a regular joint and tie pattern both horizontally and vertically.
Faster tie installation
through the one-sided tie technology without spacer tubes and cones
Minimum of anchors
through the optimized tie point arrangement
Improved concrete finish
through the neat joint and tie arrangement
Flexible usable panel formwork with minimal working time values, compatible with TRIO panel formwork
Panel heights up to 3.30 m, panel widths up to 2.40 m (standard); Panel heights 3.00 m and 3.60 m (with MX 18 Tie System; not available as rentable item)
Maximum permissible fresh concrete pressure: 80 kN/m²
Use with MX tie technology for wall thicknesses from 15 cm to 60 cm (wall thickness adjustable on tie)
Use with DW ties for thicker walls
Flush, aligned and tight connections with the BFD Alignment Coupler  – including filler timber compensations up to 10 cm
MAXIMO requires up to 40% fewer tie points as conventional systems
Closing of unused anchor positions is not required as each tie point is normally used.
Easy cleaning due to the powder coating of the frame
Improved corrosion protection through cavity protection on the profile inner surfaces
The reference working time values lie between 0.15 h/m² and 0.38 h/m² – this means up to 50 % less working time as required for conventional panel formwork.
MAXIMO 300 / MAXIMO 360
MAXIMO Panels as well as internal corners and shaft elements are available with heights of 3.00 m and 3.60 m, too. These additional panel heights are available on request and guarantee additional time savings for larger floor heights, for example, in high-quality residential construction or even for underground garages. The 3.00 m high panels only require 2 anchors which ensures further savings of time. The MX 18 Anchor System is used for wall thicknesses of up to 60 cm.
MXP Platform
The platform system with maximum safety for MAXIMO and TRIO panel formwork Extended programme
MXH Heated Formwork
Especially for markets with colder climates, e.g. Scandinavia, PERI has developed the heatable MAXIMO MXH formwork. The new PERI solution allows use in both summer and winter with only one formwork system.
For using the new system, the MAXIMO Panels is very simply fitted with heating elements. Assembly of the panel formwork and heating elements is carried out horizontally; only 2 mounting bolts are required on the 4 frame corners each time. The standard height of the heating elements is 2.70 m with standard widths of 2.40 m and 1.20 m. Corresponding extension elements and practical details such as suitable box outs for the BFD Couplers as well as for connecting the bracket system ensure efficient application of the MXH heatable formwork.
MXK Bracket System
The MXK Bracket System serves as a working platform on MAXIMO and TRIO. The modular design and lightweight, manually-assembled system components ensure fast installation and a high level of costeffectiveness. In contrast to conventional solutions, the modular system provides pre-assembled individual components, e.g. the MXK Scaffold Deck or PROKIT PMB Side Mesh Barrier.
MX Shaft Corner 
The MX Shaft Corner allows complete sets of shaft formwork to be moved quickly. Attaching and releasing is easily done from a safe position on the working level.
Enquire With Us Today
Contact us with any question or enquiries you may have.